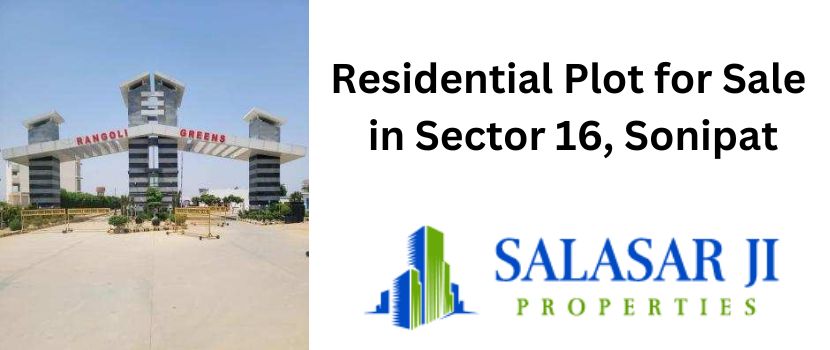 Real estate value has shown an immense rise in the last decades. However, prices of real estate may increase in urban areas due to the scarcity of land. However, the value of real estate investment may take time to increase over time. With time, rent also increases, and this results in higher cash flows. Thus, investment in land is a wise strategic movement for diversifying portfolios.
However, there are people who overlook the good effects of an investment in land. Investment in Land can help earn a good return on investment. This land investment offers better returns with low risk. As per the report, with the increase in the population of the capital, surrounding areas like Gurgaon, Ghaziabad, and Sonipat have become popular for investment. Several brokers provide good investment schemes for investment in land for sale in sector 16, Sonipat.
Low Price
Due to limited supply, the cost of land is low compared to high-rise flats that are available at costlier rates. Thus, at low prices investment can be made easily and can be sold on getting a good return on transfer. These type of assets are more affordable and requires less effort for maintenance.
Less Competitive
Due to the presence of limited supply and accessibility, there is less competition in this segment of investment. However, most of the investors with huge capital prefer ready flats and are interested in house flipping to gain profits.
Less Risky Litigations
The landowners require less effort for maintenance and have risk-free ownership of the property. The owners do not require meeting government litigations or other formalities.
High Appreciation
Landowners always make huge profits by selling their property. Thus, selling land will fetch more money than flats. Therefore, investment in land that is available for sale in sector 16, Sonipat is beneficial for landowners.
Safe & Secured Investment
The investment in land for sale in sector 16, Sonipat gives safe and secured investment to the owners. This land can be sold more quickly than flats, due to its value and liquidity, which is not possible in the case of Flats.
No maintenance Cost
The investment in land is risk-free and maintenance-free. This investment in land can fetch more profit due to its increased appreciation quickly than other types of property. However, in this type of investment, there is no gap between purchase and possession. However, such type of gap is often seen in flats and other real estate properties.
So, we can conclude that land investment has been a traditionally popular method of investment. The popularity of land investment has not decreased and it will not decrease in the future. Owing to the presence of various financial products, these investments will always be popular. Due to its limited supply, the demand for land has moved up and the price has also increased.
The land investment will always outshine other alternatives and will attract small investors with their small budgets. However, the usage of land investment is different for different types of investors. If the land investment is for residence, it will attract rentals and if it is intended for farming, fertile land should be suitable. So make sure to research the land for sale in sector 16, Sonipat before investing and also about the area and amenities available from the property.